At Waterman Bank, our mission is to provide homeowners and future homeowners a variety of home financing options at competitive rates; fulfilling their needs in a manner that enhances their standard of living in realizing the American Dream.
We at Waterman Bank believe in working hard to get the job done. Our leaders set the example, and it's this example that encourages the entire team to reach for the goal of greatness. Together, we work hard to be leaders in the industry, to stand out from the competition, and, above all, to make sure our customers are satisfied.
Meet The Team
Mr. Luke Wojtasik: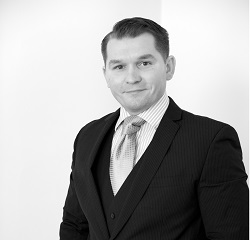 Mr. Wojtasik received his B.A. from Depaul University.

Mr. Wojtasik has been in the mortgage industry for 19 years. In his time in the industry, he has financed residential, construction, and commercial properties.
Mr. Wojtasik transitioned from a Retail Mortgage Banking Operation into a Federally Chartered Institution in his career. He developed policies and procedures to comply with regulatory requirements.
Mr. Wojtasik is married to his wife Sheryl and they have a 3.50-year-old boy, Sebastian. Mr. Wojtasik likes to travel with his family and enjoys fitness.


Mr. Steven Salcik:
Mr. Steve Salcik received his A.A. from Moraine Valley College.

Mr. Salcik has been in the mortgage industry for 5 years. He specializes in First Time Community Home Buyer Programs.

Mr. Salcik provides applicants the best possible product for their mortgage transaction (based on current bank/investor guidelines). his underwriting experience, compliance review, credit, and asset evaluation experience allows him to make sure no loans have problems during the loan process.

Mr. Salcik loves cars and his dog, Jordan. He loves trying new restaurants throughout the country and that is a passion of his.
Mrs. Ewelina Kmin:
Mrs. Kmin received her B.A. from Depaul University.

Mrs. Kmin has been in the industry for 2.5 years. She specializes in compliance and initial loan review.

She specializes in mortgage submissions for fair lending, completeness, and compliance issues to loan policy. Her specialty is in reviewing and verifying all loan applications are complete and meet established standards, including type and amount of mortgage, borrower's assets and liabilities, and length of employment. She vigilantly assesses all clients multiple credit issues that influence mortgage default, including loan-to-value ratios, debt ratios, credit bureau characteristics, assets, collateral evaluation, and other underwriting distinctions
Mr. Kmin loves her dog, Tuptush. Her passion is basketball, hiking, and riding on a motorcycle.